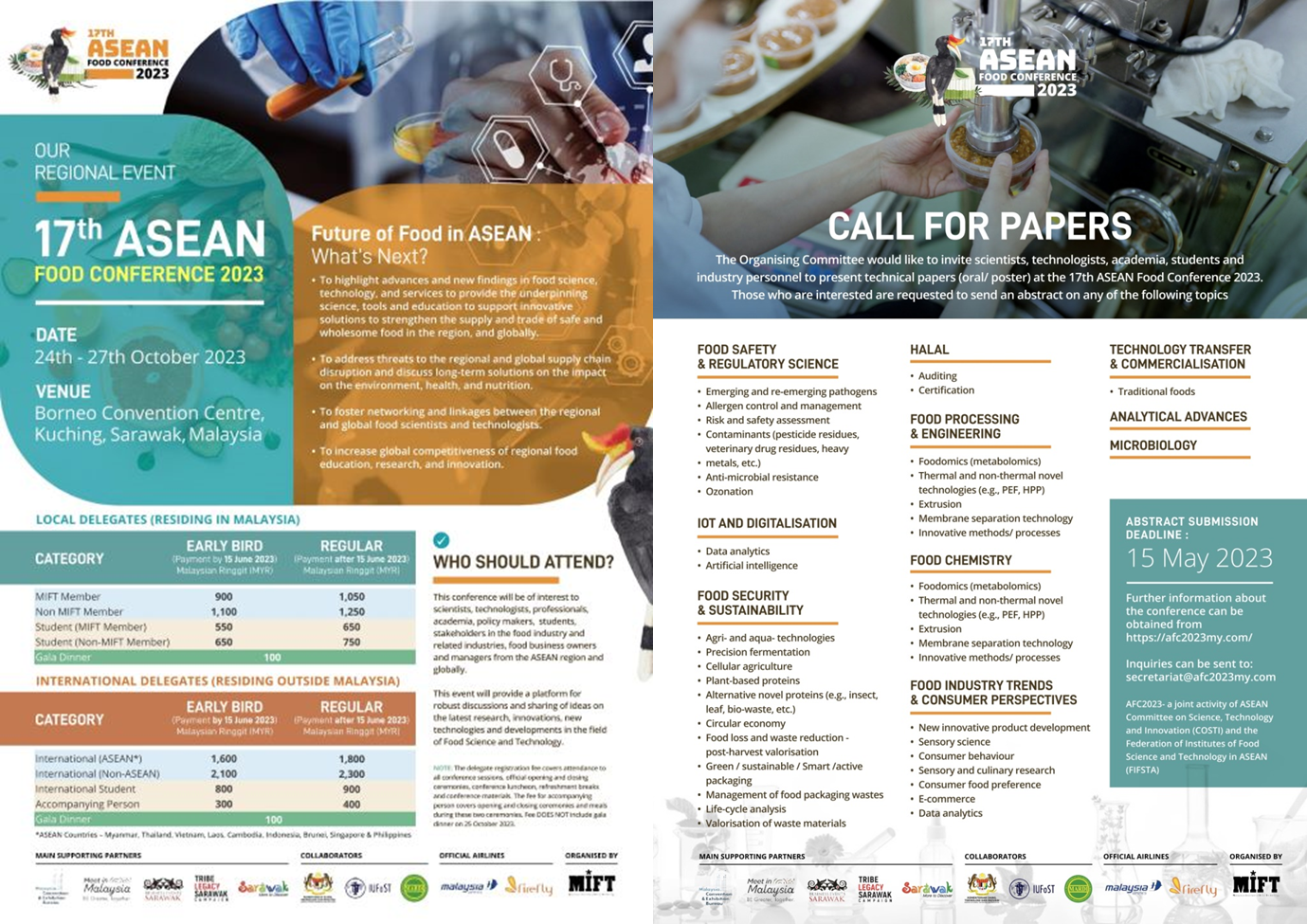 DATE : 24th - 27th October 2023
VENUE : Borneo Convention Centre,
Kuching,Sarawak,Malaysia
Futuer of Food in ASEAN :
What's Next?
To highlight advances and new findings in food science, technology,and services to provide the underpinning
science,tools and education to support innovative solutions to strengthen the supply and trade of safe and wholesome foog in the region, and globally.
To address threats to the regional and global supply chain disruption and discuss long-term solutions on the impact on the environment, health, and nutrition.
ABSTRACT SUBMISSION
DEADLINE : 15 MAY 2023
Further information about the conference can be obtained

from www.afc2023my.com or email your enquiries to : secretariat@afc2023my.com.